UNISOLAR INC. is a Philippine based SOLAR ENGINEERING, PROCUREMENT and CONSTRUCTION (EPC) company engaged in design, global sourcing, sales, installation and commissioning of quality and environment-friendly solar powered systems and products that have now become an alternative to conventional electric power generation.
UNISOLAR INC. was established in December of 2007. Its owners were inspired by the vast potentials, economic values and benefits of renewable energy particularly SOLAR ENERGY with its applications for commercial, industrial, and household use.
The main product of the company is the Roof Mounted Solar Grid Tie System. This system produces electricity harnessed from the sun thru solar panels and converts the energy from DC to AC power via grid tie inverters. After which it is integrated right away into the electric grid thereby reducing dramatically the electric consumption of the structure. 
UNISOLAR INC. is continually doing small to large size projects for residential, commercial and industrial applications in different parts of the country.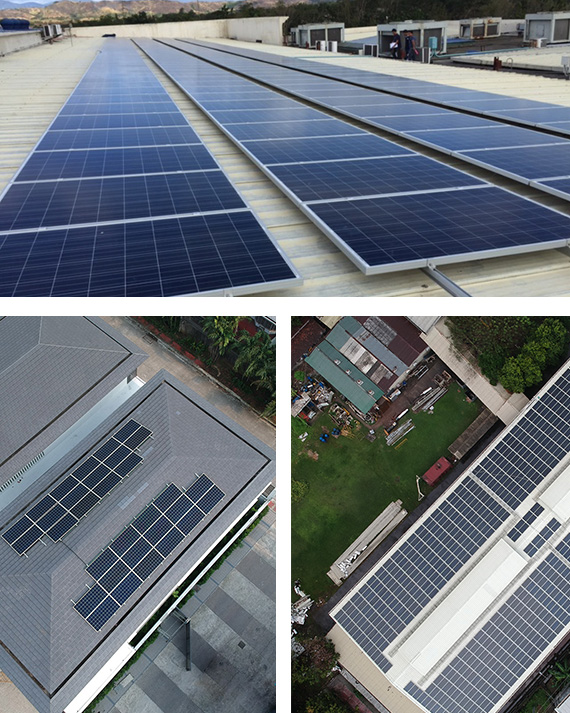 Fantastic service! My family is very satisfied with the service they provided.
Mr.& Mrs. Lacson / Muntinlupa
Residential Project
UNISOLAR, INC. has provided solar services to our business for many years. They have always been professional and fair on price. Always satisfied!
Mr. Rivera / Laguna
Commercial Project
Very professional, knowledgeable and helpful at all times. Also, they are quick to respond to fix any issues.
Mr. De Leon / Bulacan
Industrial Project